Cefe Flynn Mastering
Cefe Flynn is a mastering engineer based in Sydney, Australia. We worked together to come up with a new branding for his business and then went on to design the website with his brand ideals in mind. The main design goals here were simplicity and usability.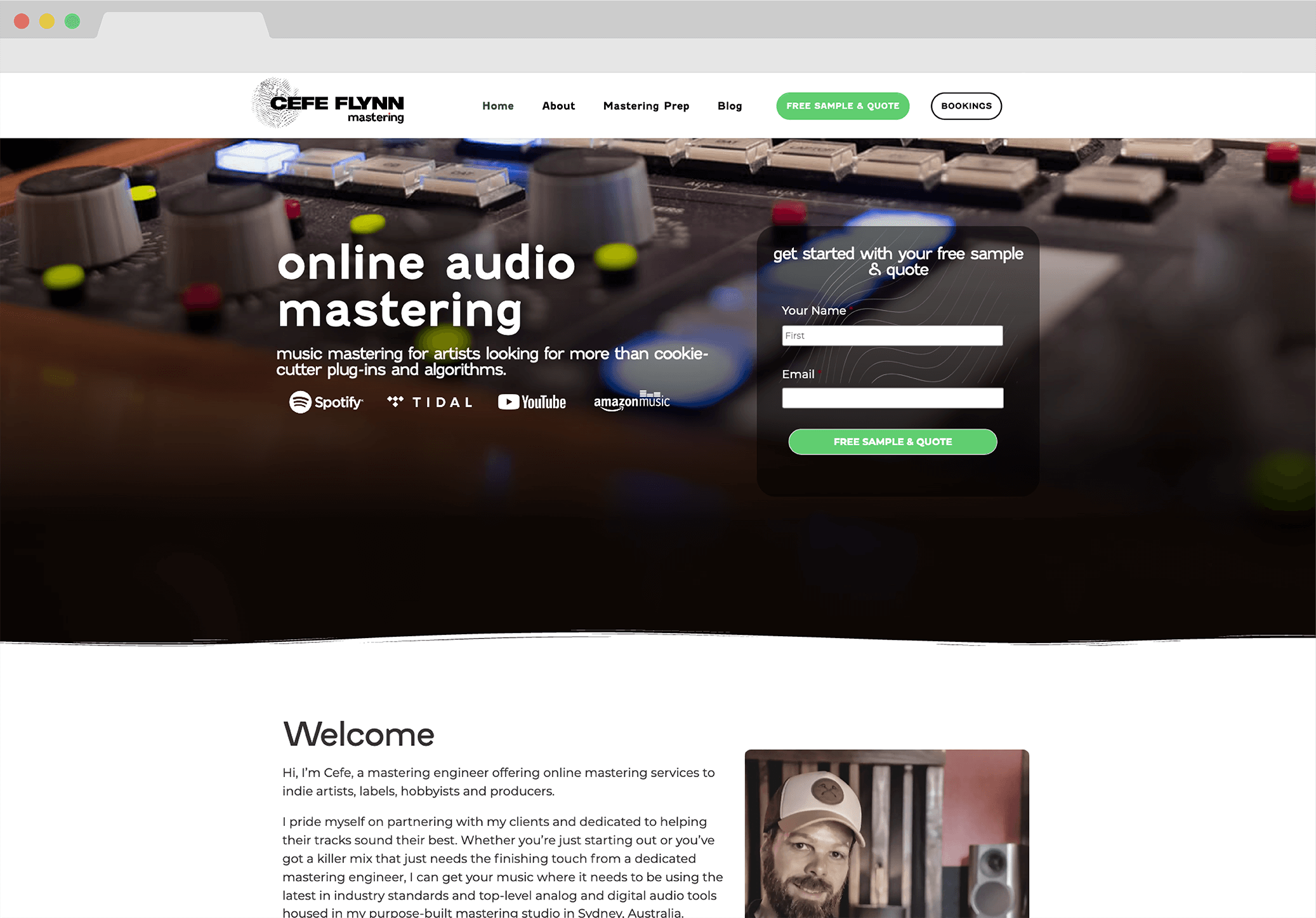 The Project
We worked on the logo and branding elements initially building to wireframing and finally the website itself.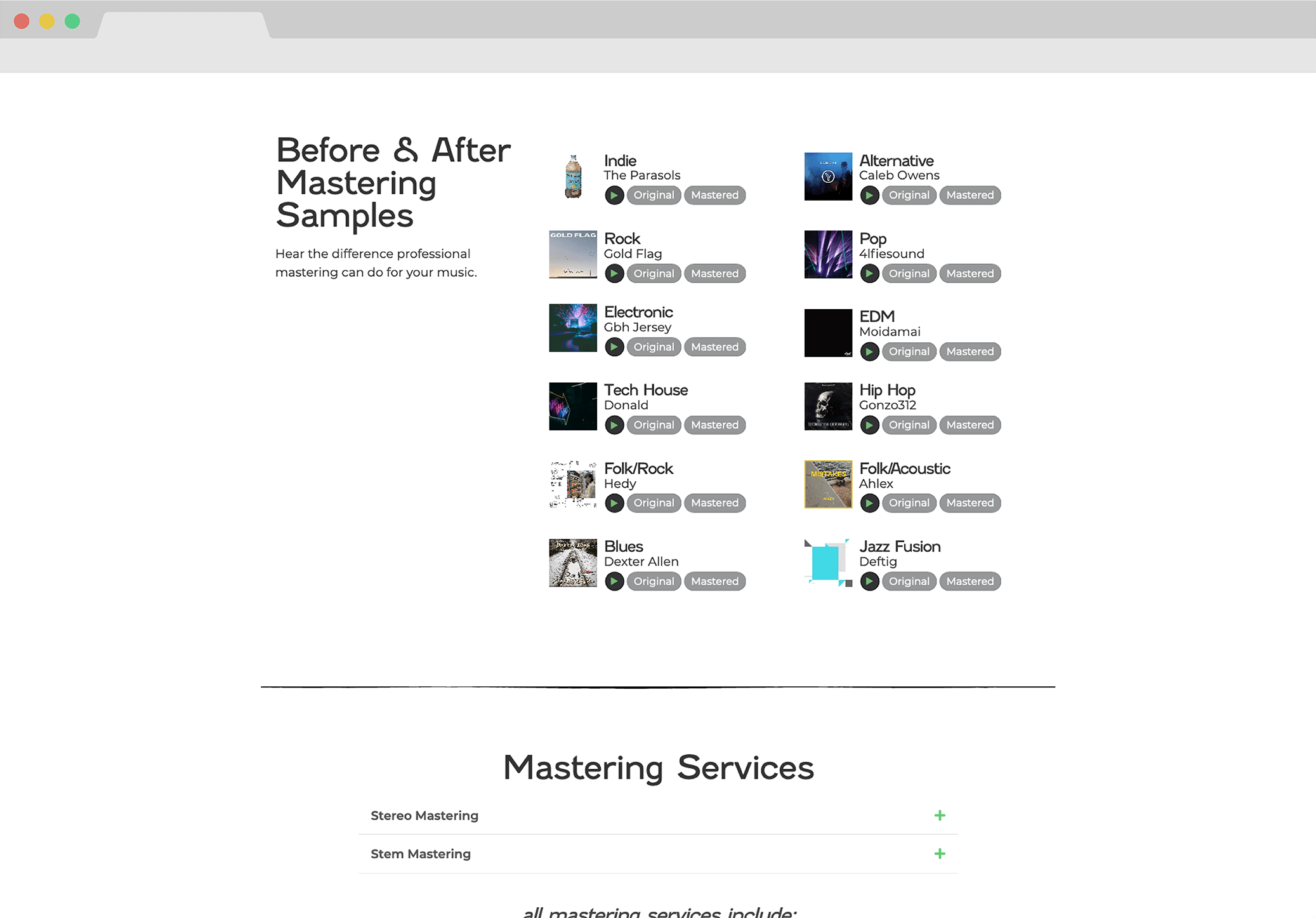 Music Comparison
We restyled a music comparison plugin to show Cefe's customers the difference working with him can make to their music.
Involvement
Brand and Web Designer, CSS Developer, Wordpress Developer.
Skills
Branding
CSS
Wordpress
Elementor
Link
Visit Site
Like what you see?
Let's create more!
Say Hello